Prateep Kochabua – Snail Boat and Dragon Ship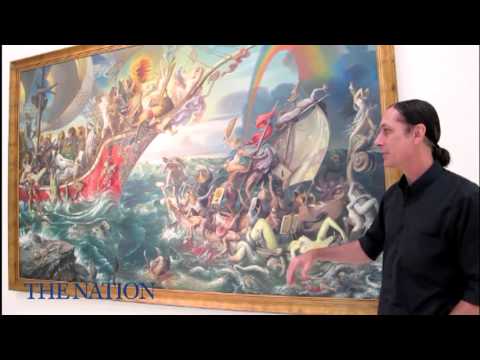 The Bangkok Museum of Contemporary Art published its first book ""Destiny to Imagination" documenting Prateep Kochabua's surrealist paintings and inspirations. The Bangkok-based Australian art critic Andrew J West provided the text for this 176-page, fully illustrated collector's book. Prateep also showcased his four new works among the 30-plus paintings in the exhibition – sharing the same title of the book. West gives an explanation of one of Prateep's paintings, "Prateep Kochabua – Snail Boat and Dragon Ship".
When West took on the assignment to write 11,000 words for the book, he was not familiar with Kochabua's artwork, and so interviewed him about every painting. "I interviewed him many times and found that the story behind each painting is interesting and sanook", he says, referring to the famous Thai insistence that fun be part of every experience. 
Source
Donate
Donate to the Fantastic Visions project.