The Mill and the Cross
Have you ever wished to step inside a painting? The 2011 drama film, "The Mill and the Cross" directed by Lech Majewski transports you in to Pieter Bruegel the Elder's 1564 painting "The Procession to Calvary".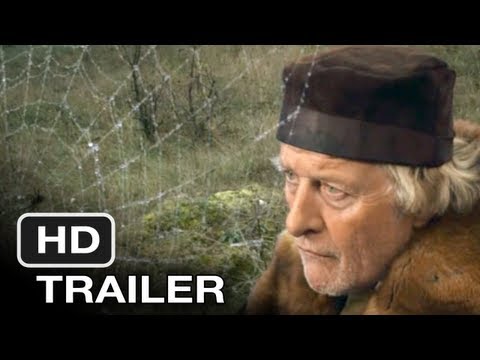 The film moves at a slow and steadied pace, much as the time and process required to paint an Old Masters work, such as Bruegel's. Footage of actors and real world scenes are seemlessly layered with sections of Bruegel's actual painting. Critics have called the film itself a work of art. Just as much as Bruegel paid attention to the fine details of everyday medieval life, so too did the film makers. However the film is not a strict historical reproduction, and certain artistic liberties are taken in line with Bruegel's painting. The main thing being the mill that is precariously perched upon the spire of rock in the middle of the painting.
At times Bruegel and his art collector friend Nicholas Jonghelinck stand in the middle of the scenes of the painting discussing the real world events of the Spanish occupation of Flanders which are then woven into the paintinig. The boundries between the story, the painting and history become fluid and are blended like paint pigments in this contemplative cinematic work.
The travails and joys of the earthly life below, are watched from upon high by the miller who represents God. The great gears and cogs of his mill representing the wheels of time that mercilessly grinds into the dust of flour. The theme of flour and bread appear frequently in the film as a central part of people's lives.
The film was a Polish-Swedish co-production based on Michael Francis Gibson's book The Mill and the Cross. The film focuses on a dozen of the 500 characters depicted in Bruegel's painting and revolves around the Crucifixion and is set against religious persecution in Flanders in 1564. Bruegel is played by Rutger Hauer and his friend and art collector Nicholas Jonghelinck by Michael York, and Charlotte Rampling the Virgin Mary.
More information can be found on the film website "The Mill and the Cross".
Donate
Donate to the Fantastic Visions project.