Odd Nerdrum Interviewed on Skavlan Norwegian Television
World renowned artist Odd Nerdrum was inteviewed on Skavlan, a Norwegian-Swedish television talk show hosted by Norwegian journalist Fredrik Skavlan. Nerdrum's son also sits in on the interview and answers some questions. At one point, he declares that he too is on his way "to becoming a criminal" like his father, because he also does not conform to the expectations of Norwegian society. In typical talk show format, Fredrik Skavlan attempts to be provocative.
While not everybody is a fan of Odd Nerdrum in Norway, he does seem to have some sympathy with many people, as the Norwegian tax department is notoriously harsh. As Nerdrum says that being self-employed in Norway is a rotten deal and that the tax office can be so inflexible that you're almost lost for words. The two years jail sentence that the court handed down with Nerdrum's tax fraud conviction is a stricter sentence than what for rape or other crimes in Norway.  Nerdrum is not even permitted to paint in jail as most other prisoners are allowed to.
Nerdrum gave the interview on Swedish television as he has long refused to give interviews to Norwegian media because of perceived bias. Although the interview was hosted on Swedish television, most of the interview was conducted in Norwegian as it is mutually intelligible with Swedish.
The video following video is only an smaller part of the complete interview and is subtitled in English. The full length interview with Odd Nerdrum in Norwegian can be found on the Skavlan website. Längre intervju med Odd Nerdrum. The Skavlan interview will remain online until September 29, 2012, according to their website.
Odd Nerdrum has established a website Free Odd Nerdrum where he continues to update the public with the developments of his struggle and states his side of the story.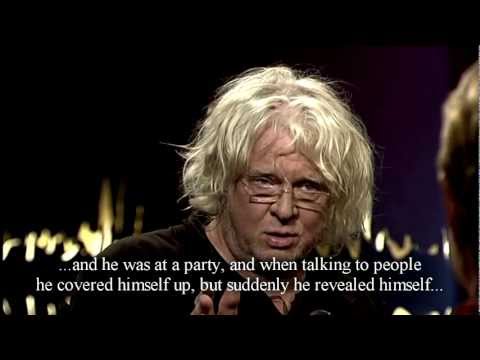 Donate
Donate to the Fantastic Visions project.