Portrait Madeline von Foerster
Portrait of Madeline von Foerster: an interview with the New York based artist about "The Red Thread" – the key painting of her 2010 solo exhibition "Reliquaries" at Strychnin Gallery, Berlin. Von Foerster works in "mischtechnik," a mixed technique of oil and egg tempera used by the Flemish Renaissance Masters. Her current series is concerned with endangered and extinct wildlife, and also inspired by the reliquaries of the Ursula church in Cologne, Germany.
The interview was shot in September 2010 at her studio in New York City.
Music: Edison Woods
Camera & production: Philipp Wohlleben, Wohlleben Filmprodukte
Editing: by Joel Ström of bewegtes-bild.com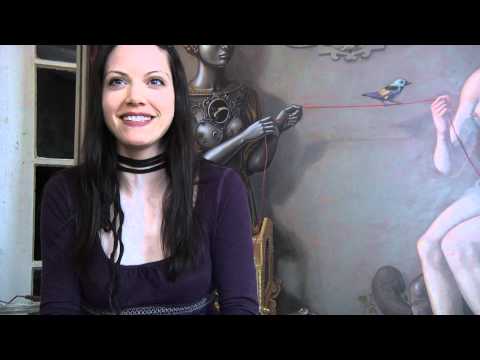 Donate
Donate to the Fantastic Visions project.